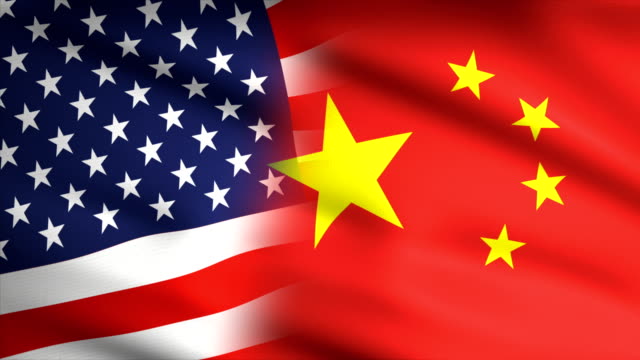 When asked about the current state of U.S.-China relations, there is no one simple, direct answer, as it is determined by a complexity of circumstances and conflicting realities. On May 10, the American National Security Advisor Jake Sullivan held talks with Chinese top diplomat Wang Yi in Vienna, Austria for two consecutive days. They reportedly had in-depth discussions on bilateral relations and "issues of common concern" such as the war in Ukraine. The statements released by both sides about this meeting carry some intriguing subtleties.
In the statement released by the White House after the Austria meeting, it was said that "the two sides had candid, substantive, and constructive discussions on key issues in the U.S.-China bilateral relationship, global and regional security issues, Russia's war against Ukraine, and cross-Strait issues, among other topics". The statement emphasized that Sullivan's meeting with Wang Yi was part of the U.S.-China effort to "maintain open lines of communication and responsibly manage competition". The statement further remarked, "the two sides agreed to maintain this important strategic channel of communication to advance these objectives". The statement also noted that this high-level U.S.-China official meeting was based on President Joe Biden's summit with Chinese President Xi Jinping in Bali, Indonesia last November, giving the impression that Biden's policies seem to be smoothly continuing.
On the Chinese side, the same thing appears to be quite different. For this meeting, the official Chinese media Xinhua News Agency and many obviously officially approved social media have published numerous, even repetitive comments that sound more like victory declarations. Xinhua News Agency pointed out that in the meeting, the two high-level officials had a "candid, in-depth, substantive and constructive" discussion on bilateral ties, and Wang Yi had also expounded China's position on the Taiwan issue. Other official and semi-official Chinese social media outlets were more direct, claiming that Wang Yi had "rebuked" the U.S.'s attitude and actions, and specifically demanded the U.S. for certain "improvements". Some Chinese media even revealed that the U.S. side made two requests during the meeting, one asking for China's agreement to Secretary of State Antony Blinken's visit to China, and the other requesting a meeting between Biden and Xi. It is said that both requests were rejected by China, or at least there was no immediate agreement.
Comparing the various reports and comments from both countries after the meeting in Austria, the only common point that can be found is that both sides agreed "to maintain open lines of communication. This means that the only consensus reached is that both sides can continue to talk.
The meeting between Sullivan and Wang is the highest-level face-to-face meeting between the two countries since a Chinese balloon incident that further worsened bilateral relations. After the incident, Blinken postponed a planned visit to China to express the Biden administration's concern and stance. However, Blinken has been seeking to reschedule the visit to China and appears to be in a hurry to complete certain missions.
It is worth noting that in addition to Blinken's potential visit to China, Treasury Secretary Janet Yellen also hopes to visit China in the near future. Meanwhile, China's Minister of Commerce Wang Wentao has visited Washington and held talks with his American counterpart Gina Raimondo. What is the purpose of this series of attempts to promote high-level interactions between the two countries? There is no answer to this question, and neither side even discusses it. Both are, in fact, attempting their best to avoid the issue.
The Chinese media's coverage of this meeting seems to tell a very common but possibly factual narrative, which is that Wang rebuked Sullivan. Such "rebukes" of Blinken and Sullivan have been going on since the Alaska meeting in 2021, and the scope of the "rebukes" actually includes almost all issues. Yet, American news reports mostly do not mention such an episode, and the only "achievement" was that both sides agreed to continue communication.
Biden for his part, seems to have a personal desire to improve relations with China. Perhaps driven by a sense of purpose, he repeatedly asks his team, including Blinken and Sullivan, to achieve the goals he has set. Interestingly, Wendy Sherman, the Deputy Secretary of State who is actually responsible for China affairs, does not seem very willing to help President Biden, and now she is expected to leave her post this year.
Under the leadership of Biden, the work undertaken by Sullivan and Blinked is anything but easy. First, in Alaska, they were reprimanded by Chinese diplomat Yang Jiechi. Later in Austria, Sullivan was rebuked by Wang Yi. As for Blinken, his visit to China was canceled due to the "spy balloon" incident, an action that angered China, and he eventually did not visit China even if he repeatedly expressed his wish to do so. It was Sullivan who talked to the Chinese side in Austria this time. Although both personalities are on the pro-establishment side with academic leaning, Sullivan seems to have a closer relationship with Biden than Blinken to some extent.
In the current situation, it's evident that both China and the United States are engaged in a charade, with no real purpose or relevance to their goals, even if each side has its own agenda. In this context, President Biden's role is to project a sincere effort to improve relations with China, though he seems to be aware of the limited impact of his efforts and does not appear to harbor high hopes. Nevertheless, he is determined to show that he is doing everything possible to achieve his mission, even if the outcome depends entirely on China. Biden himself appears to understand this. He does not have particularly high expectations but is simply striving to convey his desire to improve relations.
While the U.S. may label China as a "rival," President Biden may hope for a more moderate stance by revising China's classification to a "major competitor." Meanwhile, in its diplomacy with the U.S., China assumes the role of the rebuking side.
The present state of the relationship can be aptly described as superficial, resembling a masquerade where both parties disguise their true faces. However, Biden undeniably demonstrates the intention to improve bilateral relations. It is crucial for China to seize this opportunity during Biden's tenure to foster meaningful connections. Failing to do so will result in a bleaker future for U.S.-China relations.