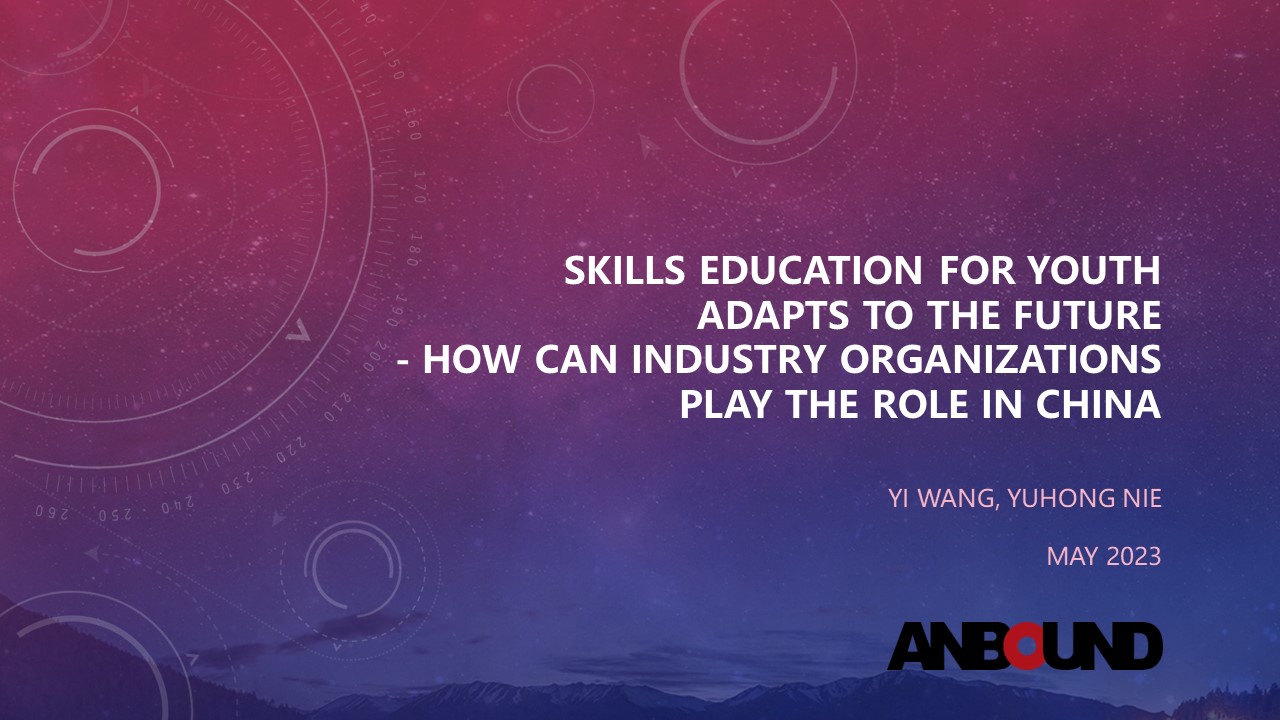 China's economy is experiencing its severe employment situation, and the number of jobless young people increasingly higher. The National Bureau of Statistics released survey data that the unemployment rate for urban population aged at 16-24 years old consecutively rose to 19.6% in March 2023, a record high since last July. The stress tendency makes new graduates more difficult to find jobs. It is projected that university and college graduates will be up to 11.58 million in 2023, an increase of 820,000 year-on-year, according to the Ministry of Education.
Multiple factors, such as the prolonged COVID-19 pandemic, economic slowdown, and industrial transformation, have been blamed for labor recruitment dropping significantly, especially in the private sector. Businesses are all under a greater operating pressure, including internet giants, domestic small and medium-size firms as well as foreign-funded corporations in China. Stabilizing jobs and people's livelihoods step up to the top issue for the Chinese new leadership and policymakers who must take effective measures to address that.
Meanwhile, industry demand for high-skilled workforce is consistently rising in China's manufacturing sectors. In accordance with the "Guidance on Manufacturing Talent Development Plan 2016" jointly issued by the Ministry of Education, the Ministry of Human Resources and Social Security, and the Ministry of Industry and Information Technology, it estimated a shortage of 19 million skillful workers in manufacturing industry in 2020, and going up to nearly 30 million in 2025. By the end of the "14th Five-Year Plan" period (2021-2025), skillful groups will have a proportion over 30% in the labor pool, and the highly-skilled workforce will account for one-thirds of skillful groups. The critical point is that a considerable number of Chinese colleges have not well prepared for students to handle complicated affairs in the workplace. Job losers with certificates, university graduates with higher degrees and insufficient opportunities pile up in China.
In the above context, the authors of this report figured out more ideas from the policy perspective and explored practical solutions to deal with the present and the future. The authors discussed that in the new stage of development, the Chinese policymakers shall fully understand skills development and its social benefits (inclusiveness, fairness, and social cohesion) it generated. Finally, the report demonstrates how industry associations and nongovernmental organizations should be engaged their contribution to higher-education governance and skills education in China. The collaboration with social partners can help create more jobs, stimulate the motivation to continuously invest in human capital, and bring the future drivers for "Innovative China".
Download PDF (in Chinese Language) for free.
Table of Contents
Chapter One
A Review of Youth Unemployment Situation and Higher Education to Prepare Graduates for Jobs
Chapter Two
Skills Development, A Core of Qualified Workforce
Chapter Three
Social Co-Governance in Higher Education
Chapter Four
Role of Industry Associations & NGOs in China
Chapter Five
Conclusions