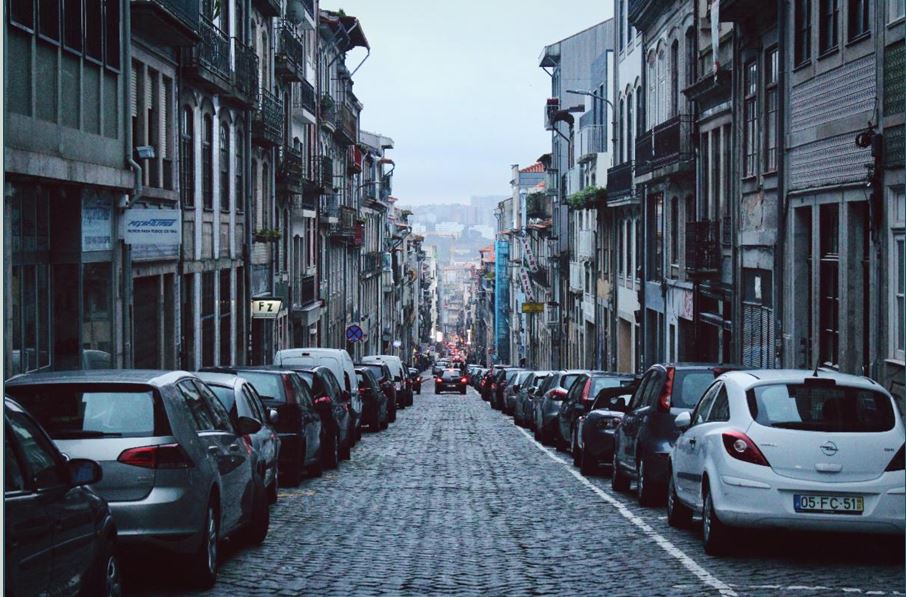 We can no longer stay neutral; reasonable solutions must start to drive our decision making
A woman walks into a restaurant to meet a group of friends. She proceeds to apologize for being late but explains she was looking for parking for the past 20 minutes. This sparked a vibrant discussion that opened their evening. Parking wars is a hot topic in urban environments, with some believing that the world should go to zero car dependency (or somewhere close), others believing owning a car is a right and privilege and have no intention of giving it up, and a lot of opinions and concerns in between.
It's important to acknowledge the history and complexity of this topic. Owning a car has been built into the fabric of society in America. To the point where if someone tells you they just bought a car, the typical response is "congratulations." A nod to achieving a piece of the "American Dream," that includes car ownership. However, vehicle traffic has also contributed to quality-of-life issues including climate change that has a variety of health impacts, traffic congestion and pollution.
To further complicate the matter, parking has become a sufficient source of revenue for cities. Parking provides jobs and tax income that if reduced or eliminated, without thoughtful replacement, could place a strain on City budgets. In Philadelphia, the Philadelphia Parking Authority in 2022 had $275 M in revenue of which $73 M (26%) went to the city of Philadelphia, $18 M (7%) to the Philadelphia School District, and $36 M (13%) went to the PA Department of Transportation. If the City was to wave a magic wand today and grant all the wishes of those advocating to rid the city of cars, the city's budget would be in peril. It is crucial to account for the lost revenue of important items such as education and the mass transportation infrastructure when considering alternate solutions.
Parking has also become synonymous with terms such as gentrification. Over the past 15 plus years, we have seen a return of urban living that has resulted in residential and commercial development changing the look and feel of neighborhoods. In Philadelphia, one of the most notable projects is the potential building of 76ers arena in Center City. One of the more public backlashes from the stadium is, "Where will I park? Parking and access to the venue will be an absolute nightmare." However, layered in that is a divisiveness between communities who are opposed to or in favor of the stadium. Complaints about parking has become a way for communities to voice their discontent with changes occurring in neighborhoods.
Approach to Solutions
Reasonable solutions to this complex problem cannot stem from forcing one side to heed to other's demands. We have to take a more innovative approach that looks at the long-term goals that are implemented in phases, even if the implementation happens over decades.
New Thinking About Parking
Due to the built environment and the long road towards change, vehicles are here to stay for the foreseeable future. MIT professor Eran Ben-Joseph estimates there are 800 million surface parking spaces in the US. This translates into eight available parking spaces for every passenger car. It is projected that by the year 2060, 460 million people will live in the US. (Long, 2014). Following our current trajectory, an increase in population translates into an increase in car ownership. However, this should further incentivize cities to design and manage parking infrastructure in much more efficient ways.
One solution is to help people "rethink" how they think about parking. This can happen through mass transit organizations creating marketing campaigns for people to "Give Us a Try," persuading current drivers to try mass transit. Another option is motivating people to park once in cities if they are going to multiple locations, incentivizing them with reduced fares for short transit and shared mobility trips to move through various locations.
Emphasize Shared Mobility
Shared mobility, including traditional public transportation, rental, and taxi services is here to stay. But also includes new modes, such as ridesharing with strangers, peer-to-peer car sharing, and shared electric scooters and bikes, pointing to a sizable potential market in the mobility space. In 2019, shared mobility revenues reached 130 billion. By 2030, total revenues are expected to reach between $450 and $860 billion for shared mobility industries. (Heinke, Kloss, Moller, & and Wiemuth, 2023).
The next big innovations in shared mobility include autonomous taxis (robo-taxis) and airborne variants, which have seen a huge acceleration in investment and traction in recent months. There is a range of public and private partnership investments that can help scale accessibility to current and future modalities, helping to ease congestion of parking while providing options for more sustainable living.
Next Steps
As long as people own cars, there will be discussions and arguments on where to store them. While some people will focus on the far ends of each debate. The actual solution will likely end up somewhere in the middle, with more incentives to use shared mobility and public transportation, without completely eliminating the use of cars. Cities are denser areas, where space is a hot commodity, and there are more communities' interests to balance. The use of cars, parking, and the topic of mobility in cities will continue to evolve as society shifts to the needs of the population.
Frank Robinson | Robinson@econsultsolutions.com
Frank Robinson is a vice president with Econsult Solutions, Inc. Mr. Robinson has been a leader in the economic development and sustainable development industries for over 20 years, working with corporate, government and nonprofit clients, banks and credit unions, as well as community development financial institutions (CDFI) and small businesses.
Econsult Solutions, Inc. (ESI)