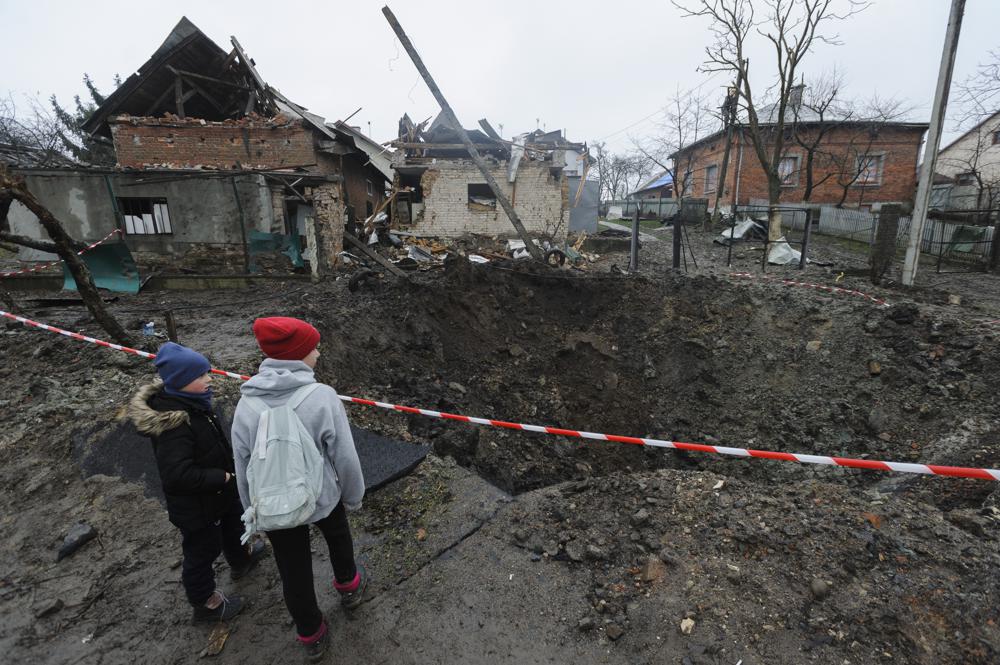 Two Russian missiles hit a farm in Przewodow on the Polish side of the Poland-Ukraine border yesterday, killing two Polish citizens. U.S. President Joe Biden tweeted that, "I spoke with President Andrzej Duda of Poland to express my deep condolences for the loss of life in Eastern Poland and offer our full support for Poland's investigation of the explosion. We will remain in close touch to determine appropriate next steps as it proceeds".
The words of Biden do not come as a surprise. After all, he is the type of professional politician who does not wish to invite trouble, at least that is what Russian President Vladimir Putin believes. These words are just as what we predicted previously, i.e.; what Biden meant by "appropriate next steps" in fact signifies "no further action will be taken". Of course, should he express this directly, NATO will immediately fall apart.
In an interview with reporters after meeting with other world leaders in Bali, Indonesia, Biden was asked whether it was too early to say whether the missile was launched from Russia, he remarked that "there is preliminary information that contests that. I don't want to say that until we completely investigate. But it is unlikely in the minds of its trajectory that it was fired from Russia". He added: "But we will see, we will see". Earlier, Russia's defense ministry denies Russian missiles struck Polish territory, describing such reports as "a deliberate provocation aimed at escalating the situation".
Obviously, Biden's views fit well with that of Russia, which is tantamount to absolving Russia's responsibility in the incident. Most importantly, NATO will no longer have to face the danger of war. Of course, war is what Biden fears the most. Even if it is discovered later that Russia did fire the missiles, Biden can still explain that he meant the missiles were "launched from Russia". The reality is that the missiles appeared to be launched by the Russian Tu-95 bombers above the sea.
On the Ukrainian side, President Volodymyr Zelenskyy denied that Ukrainian missiles hit eastern Poland during a massive Russian attack.
NATO and the U.S. have claimed that Ukrainian missiles inadvertently struck Poland in order to avoid war with Russia. Ukraine does not acknowledge this, and on November 16, Zelenskyy once again stated that he has no doubt that it was not a Ukrainian missile that fell on a village on the border of Poland, a NATO member state, during Russia's intense attack.
According to information found online, there may be two components of the missiles. The first is a Russian cruise missile, launched by the Tu-95 bomber. There is also the wreckage of an anti-aircraft missile, and it is hard to say who launched the latter. Ukraine has not admitted that it is a Ukrainian missile, which is almost equivalent to saying that NATO is "lying".