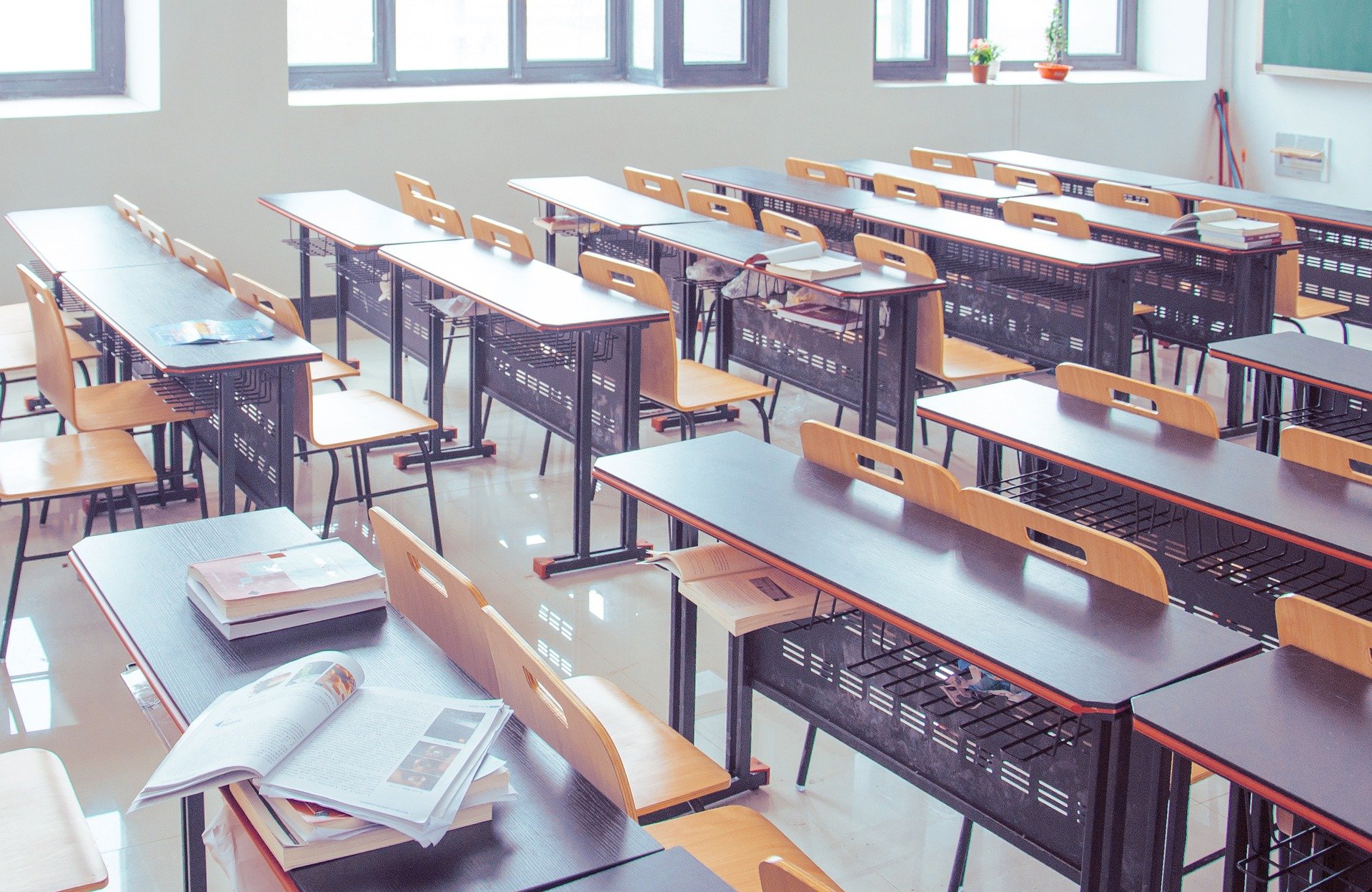 2022 marks a year of hardship for young Chinese. According to the statistical data released by the Ministry of Education of China, the number of fresh university graduates this June has climbed to 10.76 million, an increase of 1.67 million over the previous year. The CIER (China Institute for Employment Research) index of Chinese college graduates stood at 0.53 in the second quarter of 2022, the lowest point since 2020. This is significantly lower than the national reading of 1.35 in the same period. Furthermore, the Q2 index was constantly down from that of the first quarter this year (0.71), as well as in the second quarter of 2021 (1.52).
As it stands, younger people are under greater pressure on job security in China. According to the country's National Bureau of Statistics (NBS), the surveyed urban unemployment rate for the population aged 16-24 years old was 16.0% in March 2022. This figure went up to 18.2% in April, a record high since January 2018. The urban youth unemployment rate rose another 0.6 percentage points to 19.9% in July, compared to 5.4% for the national rate of urban unemployment.
Such a high unemployment rate among young Chinese could be attributed to multi-factors, such as the COVID-19 pandemic lasting longer than previously expected, the economic downturn, and the shrinking recruitment in the job market.
While these factors are true, the actual story might be more intricate than that.
In the Southwest China Position Paper 2021/2022, the European Chamber of Commerce in China outlined that its member companies felt the university graduates are unprepared for the complexity of real-world issues. It also mentioned that experienced staff is scarce in China's labor market. These companies have to spend "a disproportionate amount of time and money" on recruitment and internal training. This is true not only for European employers. Their Chinese counterparts too, have echoed such sentiments for many years, especially in newly emerging technology fields.
The industry demand for high-skilled workforces is consistently rising in China's manufacturing sectors. In accordance with the "Guidance on Manufacturing Talent Development Plan 2016" jointly issued by the Ministry of Education, the Ministry of Human Resources and Social Security, and the Ministry of Industry and Information Technology, there was a shortage of 19 million talents in the 10 key areas of the manufacturing industry in 2020, including new-generation information technology, intelligent digital machine tool, robotics, aerospace equipment, ocean engineering equipment and high-tech ships, advanced rail transit equipment, renewable automobile, electricity facilities, agricultural machinery, new materials, biomedicine and high-performance medical devices. The insufficiency of such talent is expected to reach nearly 30 million in 2025.
There is an obvious mismatch between talent supply and demand. Despite the huge population in China, the pool of highly skilled and educated workers is rather limited. Visible hurdles remain, from enrollment, and employment to career development.
Higher education in China is regarded as a public good or a quasi-public good, mainly sponsored by the government. Traditionally, this kind of education assessment system emphasizes more on the testing and textbook-instructive academic competencies, but not much on practical employment skills. In contrast, vocational education and training institutions that mostly offer certificates is often perceived to be socioeconomically inferior to the general education in universities and colleges, including polytechnic institutes. For those who are not top students and did not score well in the National College Entrance Examination (commonly known as 'gaokao' in Chinese), vocational schools in China are a reluctant option at best. It is also the only opportunity for many students from low-income families to access higher education.
Chinese vocational schools are not equipped with the same abundant resources as universities, e.g. funding support, qualified faculty, and teaching facilities. The different levels of vocational education are also a crucial factor, leading to the number of skilled labor forces in the developing and least developed middle and western regions of the country being less than those in the developed eastern region.
Such a gap appears at an earlier stage of education. In fact, the location of the city itself plays a vital role in this. High schools in first-tier Chinese cities like those in Beijing, Shanghai, and Shenzhen, possess even better learning environments than many universities located in lower-tier cities. Averagely, vocational school graduates and technical workers are paid at a level beneath those who graduated from universities, but for tuition fees wise the situation is reversed.
If the equality of educational resources remains unavailable, and employment rights could not be guaranteed, it will not be rewarding for those who opt for vocational education. Hence, technical and vocational programs are unattractive for young Chinese to invest in. Students and their families both feel the traditional education models are quite disconnected from their career paths.
In this regard, there are success stories to be learned from the vocational education system in countries like Germany, Britain, the Netherlands, the United States, Australia, South Korea, and Japan. Vocational development programs remain a valuable component of the system of post-secondary and higher education that has symbiotic relations with the business world. In the Organization for Economic Co-operation and Development (OECD) which comprises 38 member countries, there is the vocational education and training (VET) concept known as Learning for Jobs, designed to be more responsive to labor market needs. Other countries too, can take a leaf from this.
The benefits of vocational education are far from being realized in China. In the past few years, there have been heated debates over the role of vocational education in developing economies like China. There are also many discussions on institutional issues like competitive resources and the disparity between rich and poor, though admittedly it is never easy to adjust the education structure as a whole. Fundamentally, this requires a favorable ecosystem and systematic efforts. The supply of technical talents depends on school learning, specialized training, localities' circumstances, cultural attitude, and various aspects to make improvements. In any case, it is generally agreed that the reform of the educational system is an ongoing necessity.
Market demands for skillful labors are more associated with industries and enterprises. With the transition from planned economy to market economy, the bridge between the government leaders, vocational educators and employers is expected to be improved. From the perspective of public policy cost and efficiency, we propose that industrial associations should be given a full play to engage in the system constitution for the nation's modern vocational education.
1. Legally, the scope of work and responsibilities of industrial associations should be clearly defined, reflecting the nature of non-profit autonomy, self-disciplined intermediary, and serving the communities. This is to ensure that there will not be bias and discrimination in these industrial organizations and that they will not be influenced by short-term and individual interests. Rather, more concerns about social equity and public welfare should be given, when they can provide funding or assume an advisory role in relevant legislative work for vocational education and training, and in the development of skill standards for the industries.
2. In terms of organizational structure, industrial associations consist of diverse members with multiple interests that can be coordinated. The key stakeholders can be education planners, vocational institutional figures, social partners, and business practitioners. In particular, private and foreign entrepreneurs who are allowed to involve regular policy dialogues on vocational schools can promote collaboration with international education organizations. Their engagement will help the technicians and skilled professionals to participate in global supply chains.
India's model can be instructive in this. Indian citizens, as it has been widely known, enjoy job mobility overseas. The country's National Policy on Skill Development was introduced in 2009, aiming to create a system of 'competencies' in line with nationally and internationally recognized standards and to provide greater space for Public Private Partnership (PPP). In addition, the India International Skill Centre (IISC) program was set up as a network that supplies skill training and certification benchmarked against international standards. India actively promotes various international collaborations, as well as bilateral and multilateral partnerships to adapt to consistent changes in global markets and new forms of industries. There is also the "Skill India" campaign that aspires young Indians to pursue multi-skilled development and enhance their global awareness. With this, the Indian workforce has been showcasing its strength and competitiveness worldwide.
3. Functionally, industrial associations can be considered to be granted the right to provide some public services with the government's empowerment, such as financial support, course modules planning, supervision on studying, quality assurance, nationally recognized accreditation, career guidance, and education policy initiatives.
Consequently, both employers and employees will have opportunities to explore more interaction and create interlinkage through part-time mentoring, apprenticeship programs, specific projects, and workplace learning. The government can also provide subsidies or tax-related benefits to employers that offer project-based internship positions to university students.
The objective of the practices mentioned above is to strengthen the productivity and creativity of vocational education and trainings, so as to provide programs that meet employment requirements. With the emergence of new technologies, we see rapid changes in social workplace. For instance, Metaverse is popular today, yet it might not be so tomorrow. It is therefore, an improbable feat to design a vocational education system that covers all industries, and fully trains the students in the classroom. The core is to integrate education outcomes with market demand through a closer linkage.
Human capitals contribute to common prosperity, social stability, local community growth, and the nation's sustainable development. Geographically, there is uneven regional development in China. The allocation of education resources greatly affects well-being, urban competitiveness, industrial transformation, innovation, as well as poverty alleviation among ethnic minorities in the west.
The policy incentives for vocational education should foster an inclusive, equitable future, and lifelong learning for dignity in the workplace. The importance of industry associations is to take leverage of social partnership to offer more options in labor skills and workforce development, which is in fact the key to the vocational education system. Youths and adults will all be beneficiaries of this. It is time for the policymakers to revisit the original purposes for Chinese vocational education and make the needed improvements.