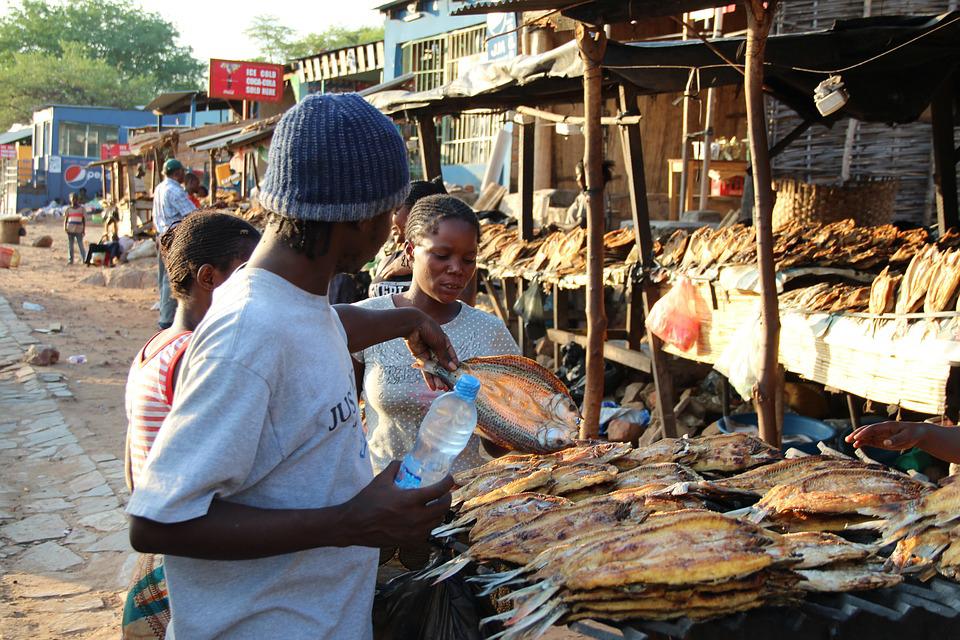 With the world being dominated by geopolitics, major countries in the world have started a new round of geo-competition. This time, the center of the stage is Africa.
Africa's growing geo-strategic importance is not new. Historically, all parts of the continent were colonized by Western Europeans, culminating in the Scramble for Africa in the late 19th century. Early colonial history has left strong traces in areas from politics to economy, as well as religion and culture in Africa. With the continent divided into colonies and spheres of influence, the ensuing exploitation and brutality of Europeans in Africa are marked as the darkest pages in modern human history.
In recent years, Africa has regained its importance in global geo-strategies. In an article published in May 2019 in the Economist magazine, it is mentioned that governments and businesses around the world were "scrambling" to the African continent in search of huge opportunities. From 2010 to 2016, a total of 320 foreign embassies were opened in Africa. Russia's influence in Africa is growing rapidly. Some Western media analysts believe that Russia is challenging the influence of France and other countries in Africa in various strategic spaces. The moves of Russia have yielded geopolitical rewards. Nearly half of the abstentions in the March 2022 vote on a UN draft resolution condemning Russian military action in Ukraine came from Africa, with a handful of African countries voting against it. At the end of July, Russian Foreign Minister Sergei Lavrov made a four-day tour to the African countries of Egypt, Congo-Brazzaville, Uganda, and Ethiopia. He discussed the global food issue with the top leaders of these countries, explained Russia's position on the Ukraine issue, and agreed to strengthen trade, energy, agriculture, and military-technical cooperation with these countries so as not to be disturbed by Western sanctions.
China also has deep ties with Africa. In 1956, China provided aid to African countries for the first time. When China regained its seat in the United Nations in 1971, Mao Zedong remarked that, "It was our fellow developing countries that 'carried' the People's Republic of China into the United Nations". A large number of Chinese-built major infrastructure projects such as the Tanzania-Zambia Railway have been completed. China has constructed thousands of complete infrastructure projects for Africa and dispatched peacekeeping troops and medical teams to the continent. In the 21st century, China continues to provide aid to Africa and develop trade and investment activities. At the same time, it has also gained a lot of energy, mineral resources, and market space from the continent. At present, China's relations with Africa are mainly concentrated in the economic field. China-Africa trade rises to a record high in 2021, up 35% year-on-year to a total of USD 254 billion. Trade between Africa and China is likely to continue to rise in the coming years. So far, China has become Africa's largest trading partner. As it stands, Western countries feel a little frustrated, because it is difficult for them to effectively replace China's influence on the economy.
In the backdrop of the war in Ukraine, geopolitical games have intensified significantly. Major countries in the world have increased their attention and interactions with Africa and strengthened cooperation with African countries in the fields of economy, trade, politics, and diplomacy.
On August 8, the plenary meeting of the Japan Business Council for Africa (JBCA) was held in Tokyo. Japan's Minister of Economy, Trade and Industry (METI) Koichi Hagiuda said that the meeting supports start-ups aimed at solving social problems in African countries such as poverty and health. He pointed out that in the context of population increase, Africa has the potential for economic growth and has attracted worldwide attention. On the other hand, there are concerns about the severe impact on the region due to the high food and energy prices triggered by the Russia-Ukraine conflict. In recent years, the Japanese have launched projects using information and communication technology (ICT) in some African countries. Hagiuda said that in order to promote the industrialization of Africa, Japan will strengthen personnel training and "resources diplomacy". Tetsuji Ohashi, the vice-chair of the Japan Business Federation, said that Japan and African countries have basically not concluded intergovernmental agreements such as the Economic Partnership Agreement (EPA), and if no further measure is taken, the gap with it will be wider compared with those of Europe, the United States, South Korea, and India.
On August 7, U.S. Secretary of State Antony Blinken started a trip to Africa and will visit South Africa, Congo (DRC), and Rwanda successively. On August 8, he said in a speech at the University of Pretoria in South Africa that in the new round of competition between the United States and Russia, African governments are free to choose which side they support. "Too often, African nations have been treated as instruments of other nations' progress, rather than the authors of their own," he said. "The United States will not dictate Africa's choices, neither should anyone else. The right to make these choices belongs to Africans, and Africans alone". Blinken said the U.S. seeks "true partnership" in the relationship with Africa, and the Biden administration emphasized the geopolitical self-determination of African governments. However, in the U.S. report on sub-Saharan Africa strategy released on August 8, it is stated that the U.S. intends to strengthen the "openness" in Africa. It will also counter the "harmful activities by the PRC, Russia, and other foreign actors". It can be seen that the "choices" provided by the U.S. government to African countries and the emphasis on the "right to self-determination" of African countries actually have obviously targeted Russia and China.
Regarding cooperation with Africa, Zhang Jun, Permanent Representative of China to the United Nations, said that the African continent is facing multiple challenges such as economy, finance, food, and energy. African countries are restricted to the lower end of the global industrial chain and do not have sufficient resources and capabilities to withstand risks. It is the responsibility of the international community to support Africa to advance its industrialization, accelerate the modernization of its infrastructure, achieve financial independence, and enhance its economic self-reliance, said Zhang. He further stated that developed countries should fulfill their commitments on climate financing as soon as possible and make up for the historical debt. Zhang also put forward China's four propositions: first, to support African countries in strengthening their government governance capabilities. Second, to aid African countries in enhancing the ability of security departments to perform their duties. Third, to assist African countries in improving their capacity for sustainable development. Fourth, to facilitate African countries in cultivating and expanding talent teams.
Final analysis conclusion:
In a world dominated by geopolitics, major powers are expanding their "circles of friends", and Africa has begun to attract the attention of Eastern and Western countries in their attempt to strengthen the "geo-strategic competition". This covers an unprecedentedly wide range of fields, including politics, economy, finance, diplomacy, culture, technology, resources, climate change, food security, energy and minerals, and others. Although China has had a solid foundation for its cooperation with Africa for decades, it still needs to be prepared in the face of renewed efforts from the West.