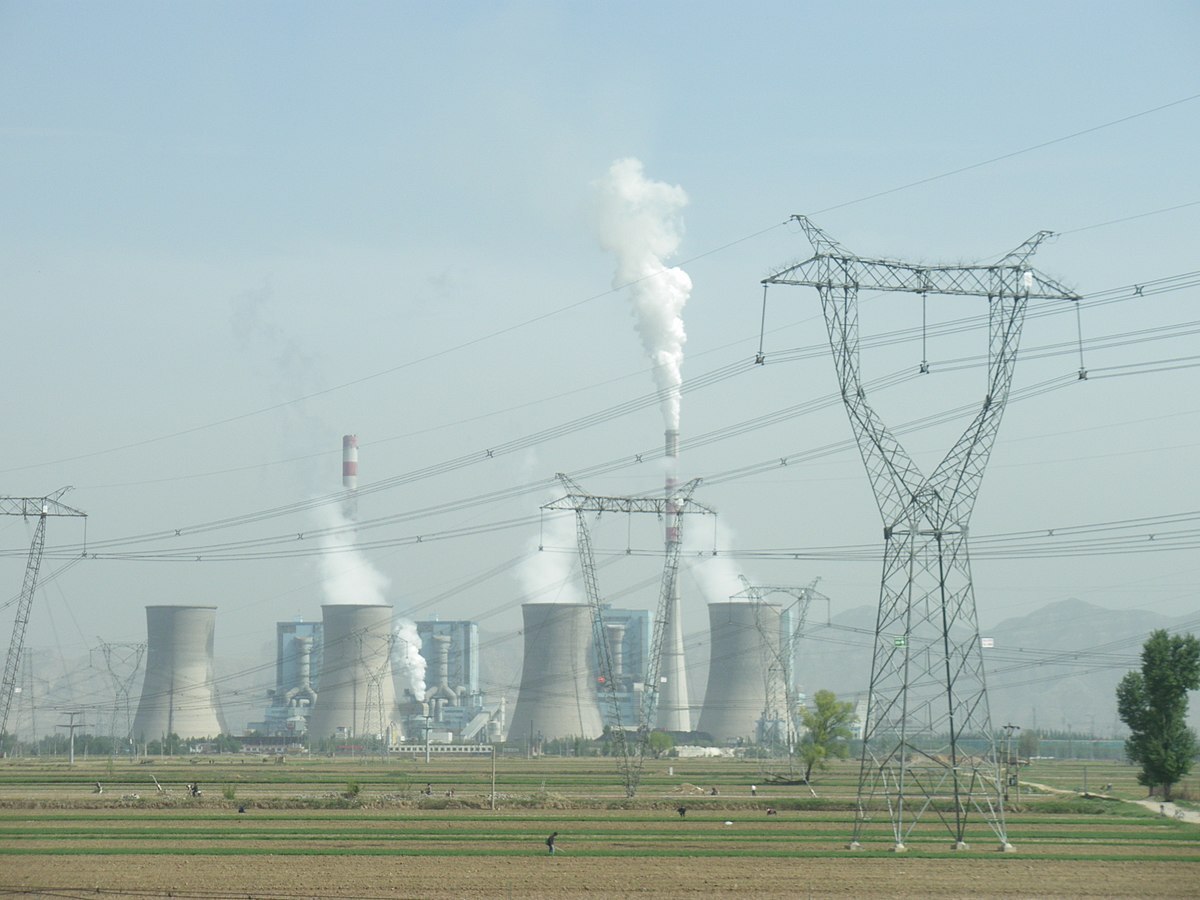 The war in Ukraine has caused major disturbances in the world. In addition to the ongoing war itself, the global energy market and food market are greatly affected. In particular, the huge adjustment of the global energy market has further exacerbated the pressure on countries to maintain energy security.
Under such a situation, countries are attempting to locate means of managing the pressure of energy security, and some are seeking alternative sources of energy supply. For instance, certain European nations have increased the import of oil and gas from the Middle East to replace or reduce energy imports from Russia. On the other hand, some other countries have extended the withdrawal time of nuclear power plants, or simply suspend their withdrawal from nuclear power. There are also countries that have slowed down the pace of transition from coal power generation and upgraded clean coal utilization technologies to ease the pressure on energy utilization.
In terms of clean coal technology and the introduction of relevant policy support, Japan's experience is one that other countries can learn from.
Clean coal technology (CCT) is a general term for a series of technologies for clean and efficient utilization of coal, including the whole process of coal mining and its utilization. This encompasses coal washing, processing, upgrading, combustion, transformation, flue gas purification, and other pollutant control technologies.
As early as 1980, Japan established the New Energy and Industrial Technology Development Organization (NEDO) to engage in the research and development of clean coal and new energy technologies. In 1992, NEDO's Coal Technology Development Office reorganized into Clean Coal Technology Center (CCTC). Japan's scientific research investment in the field of clean coal enjoys outstanding achievements, where its technology ranks among the top in the world.
In 1999, the Japanese government formulated a strategic plan for the clean and efficient utilization of coal in the 21st century. It proposes to develop clean coal technology in three stages around 2030, and finally achieve zero emissions from coal utilization. In 2008, the Japanese government launched another project called "Cool Earth-Innovative Energy Technology Program", selecting 21 priority energy technologies. These include advanced ultra-supercritical pressure power generation (A-USC), Integrated Coal Gasification Combined Cycle (IGCC), and Integrated Coal Gasification Fuel Cell Combined Cycle (IGFC).
In 2014, the Japanese cabinet passed the new "Basic Energy Plan", which established the important position of coal power as a crucial "baseload power source", and further clarified the strategic policy of promoting the clean utilization of coal and high-efficiency power generation. The plan pointed out that although it produces a larger amount of greenhouse gas emissions, coal has the lowest geopolitical risk and the lowest cost per thermal unit among fossil fuels, making it an "important baseload power source fuel that is economical and has a stable supply". This plan also proposes to strengthen the research and development of IGCC technology, improve the efficiency of coal power generation, and reduce the greenhouse gas emissions per unit of power generation through the transformation of old power plants and the promotion of the latest power generation technologies during the construction of new power plants.
The development of clean coal technology not only will improve energy utilization efficiency and energy ownership, but also help to reduce carbon emissions and boost the standard of green development. Currently, power generation contributes the most to Japan's greenhouse gas emissions, accounting for 40%. Thermal power generation accounts for nearly 90% of Japan's power sources, and there is considerable pressure to achieve coal emission reduction. In order to achieve the goal of reducing carbon emissions by 30% after 10 years, in June 2015, Japan established the "Council for Promoting the Early Achievement of Next-Generation Thermal Power Generation" composed of members from government, industry, and academia, with the aim to promote the development of the next generation of clean and efficient utilization of thermal power generation technology.
Subsequently, the Ministry of Economy, Trade and Industry announced its technical roadmap. According to this roadmap, Japan would master the IGCC technology in early 2020, which can convert coal as a whole into gas for combustion, thereby reducing carbon emissions by about 20%. It also targets to master IGFC technology in 2025, allowing the country to utilize hydrogen-element in coal for fuel cell power generation, with the objective of reducing carbon emissions by about 30%.
In order to support the development of clean coal technology, Japan has introduced a number of preferential policies. The government provides support for related scientific research, and the approval of coal-fired power stations is loosened through the power liberalization policy. In addition, Japan also provides low-cost financing support for thermal power projects both within the country as well as abroad through the Japan Bank for International Cooperation (JBIC). This is to promote Japanese coal power equipment companies and the projects of efficient utilization of clean coal to go global.
China, on the other hand, is a major energy-consuming country in the world, and its energy consumption is dominated by coal. In 2020, China's coal consumption accounts for 56.8% of total energy consumption. Its oil and natural gas mainly rely on imports, accounting for 73% and 45% respectively. Some market institutions predict that affected by the war in Ukraine, China's annual oil import expenditure may increase by more than USD 100 billion under the backdrop of the continuous high international oil price throughout the year and the average price of Brent crude oil exceeding USD 100 per barrel. It will be undoubtedly strategically significant if China can develop its own clean coal utilization technology and improve energy efficiency.
As early as 2011, researchers at ANBOUND proposed that in order to alleviate the pressure on energy security in China, in addition to searching for a stable energy supply, it was also necessary to improve the efficiency of existing energy utilization. If China adopts appropriate technology to improve energy efficiency, there will be huge room for energy saving. ANBOUND researchers' calculations show that if China's energy consumption falls to the world average, the energy consumption of USD 1 GDP needs to drop by 0.14 kilograms of oil equivalent. According to the country's total economic output and energy consumption level in 2009, if its energy utilization effect reaches the world average level, it is equivalent to saving USD 460 billion, or about RMB 3 trillion. Since then, our calculations have shown that when the energy utilization efficiency reaches the world average level, it is estimated that in 2020, China can consume 1.66 billion tons of standard coal less, and the corresponding reduction in carbon emissions will reach 1.25 billion tons, accounting for about 1.25 billion tons, or about 12.7% of the country's total carbon emissions.
Such considerable room for improvement will come from China's adoption of appropriate clean energy utilization technologies to improve energy utilization efficiency, reduce total energy consumption, and promote the green development of its economy.
Indeed, the Chinese government has already given policy attention and support to clean energy utilization technologies including coal. In November 2021, the executive meeting of the State Council announced that on the basis of the previous establishment of carbon emission reduction financial support tools, an additional RMB 200 billion will be set up to support the clean and efficient use of coal. This amount of special re-loan, based on the operable requirements and market-oriented principles, specifically supports safe, efficient, green, and smart coal mining. It will also promote clean and efficient coal processing, utilization, industrial combustion, and heating, in addition to the comprehensive utilization of coal resources and the development of coalbed methane. The specific method is that banks of the country independently issue preferential loans to projects that meet the standards within the scope of support, and the interest rate will be roughly the same as the market quoted one for loans of the same term and grade.
Researchers at ANBOUND believe that under the current geopolitical conditions, China needs to adjust and optimize energy utilization policies, develop clean coal technology, encourage coal-hydrogen linkage production, and relax coal-fired power generation. All in all, this is closely related to the country's national safety production. Following its financial incentive policy at the end of 2021, China needs to stimulate scientific and technological investment, as well as its production investment in the utilization of clean energy. This means that the Chinese authority has to consider the development of the energy industry in a safe direction so as to resolve the problem of energy security.
It should be noted that the country's energy supply should be seen as a whole, hence the issue cannot be viewed merely from a single category. This is true whether it is natural gas, oil, coal, wind energy, hydropower, and others. To solve China's energy supply, utilization, and security issues, it would be necessary to look at the energy concern from a more holistic and systematic perspective and maintain balanced energy utilization.
Final analysis conclusion:
Under the current geopolitical conditions, China needs to adjust and optimize its energy utilization policies. Foreign experiences can serve as a referential example for it to develop its clean coal technology. It should also promote coal-hydrogen linkage production, and relax coal-fired power generation. These measures, as things stand, are necessary steps to be taken in the country's national security production.